In general, children are better off in a family than in a Children's Home. Arise and Shine Uganda (AASU) has always had the policy to resettle children as soon as the situation alows it, with their parents or else with other relatives. If this is not possible, foster care would be a good option. Organisd foster care is advocated by NGOs and the Ugandan government, but exists only in few districts. AASU has initiated foster care in its working area Kamuli District under financial support of AASN. In a first two year project, jointly with Kerk in Actie and other funds, the following has been achieved:
All officials and informal leaders were instructed about foster care

All social workers, from the highest district official to the villagers that work as volunteer social workers, have been given a role in the project, so that they feel it is theirs.

Foster parents were carefully selected and thoroughly trained.

Children were matched and placed with newly educated foster parents.
This project has been received with much enthusiasm in the area and is embraced by the authorities.The foster families are still advised and checked by AASU. Foster parents show a strong motivation.
Together with Wilde Ganzen, AASN and AASU are preparing a project to strengthen the basis of foster care in the region by extending the activities. More fostering will be arranged and the involvement of local authorities will even be increased. Moreover, the processes of advising and checking foster families and families were children have been resettled with their parents will be intensified.
In the process, the Baby Care Home changes towards a Transition Emergency Centre. On arrival, many children are malnourished and suffer from medical problems. They are treated and cared for while the options for settlement in a family are investigated: with their parents, with other relatives, or with foster parents. If children pass on fast to a family, they will receive more individual attention. Moreover, they will stay shorter in the Home, so that AASU can help many more children.
Arise and Shine Netherlands has made these developments possible by financial support.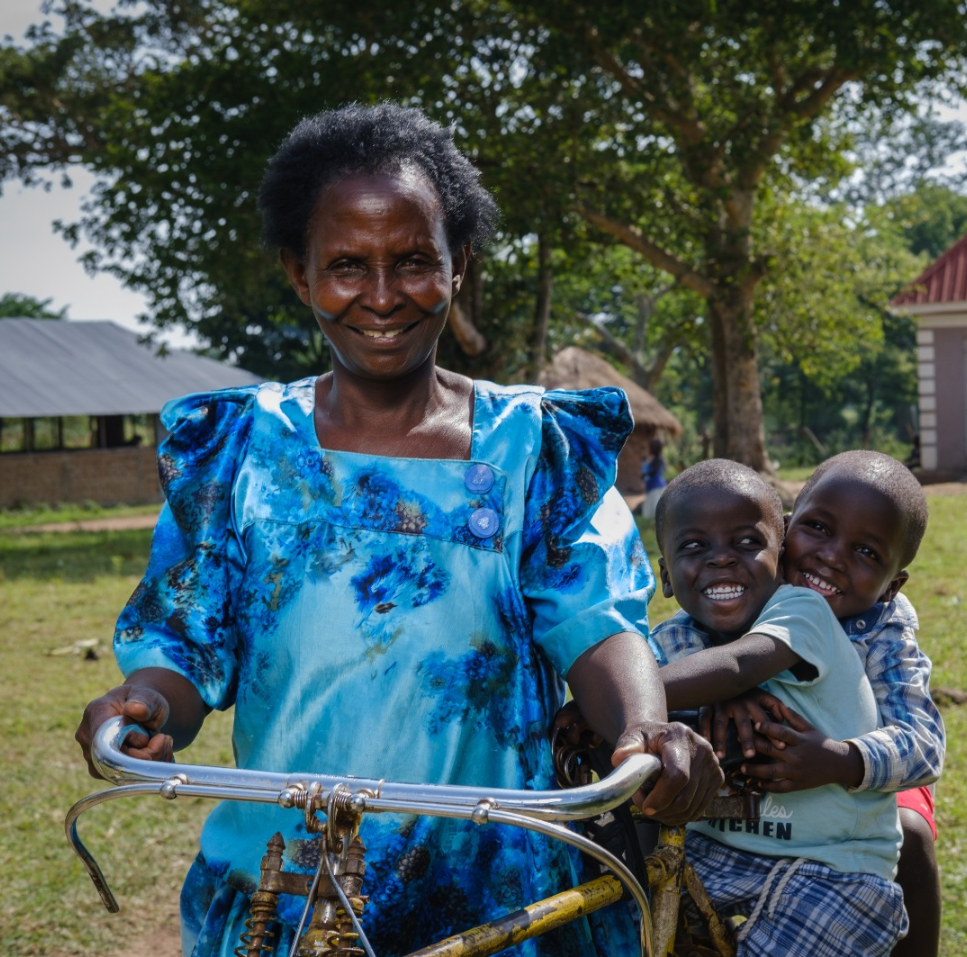 Photo: One of the first foster parents of Kamuli district with her foster children.